In 2008, with the vision of 'Completes Your Home', Shong Heng Home Center Sdn Bhd has set up a new view in home improvement industry. We have started from a very small local hardware store in Seremban city (Rahang), well-known as Shong Heng Paints & Hardware (Seremban) Sdn Bhd, which is established since 1972. After that, during MCO in 2020, we have rebranded ourselves as "Shong Heng Home", where our new tagline is "Your Ultimate Premier Home Improvement Solutions". This is a benchmark to make ourselves differentiate from competitors.
This move is paid off when our company has become a homegrown brand and giving its strong presence in home improvement market whether on offline and online. Currently, Shong Heng Home is operating a total of 5 stores in Malaysia. Furthermore, we are moving full speed ahead towards a 'Home Center' concept. In other words, we are still expanding!
As a retail company for paints and hardware products, we are specialized in providing wide range of product categories. For instance, paints & accessories, hardware and DIY (Do-It-Yourself), locks, sanitary accessories, power tools, doors and gardening tools that fulfill the local construction & renovation industry. Therefore, we are always making an effort to provide comprehensive home improvement quality products and services in order to fulfill our customers' & partners' needs. In addition, because of that, now we also equip ourselves to provide value-added home services to serve our partners and targeted users better than before. Such as house owners, contractors, renovator, developer, interior designer and sub-dealers.


Golden Bull Award


SMES 100 Award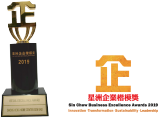 Sin Chew Business Excellence Award


The Best N.S Entrepreneur Award


Golden Eagle Award Category - Excellent Eagle